Granite Hill Camping Resort is nestled in the rolling hills outside of historic Gettysburg. Granted from Penn's Charter in the late eighteenth century, Granite Hill has seen plenty of history during its longstanding tenure. The battle of America's fateful Civil War took place on the hallowed ground of Gettysburg National Military Park, a few miles east of Granite Hill.
Former owner Felix Drais was wounded in the wheat field on July 2, 1863. Our very own bank barn was used to shelter wounded soldiers during General Lee's retreat, which passed directly by Granite Hill Farm. With its rich history, beautiful setting, and convenient location, there is simply no better base camp when visiting historic Gettysburg.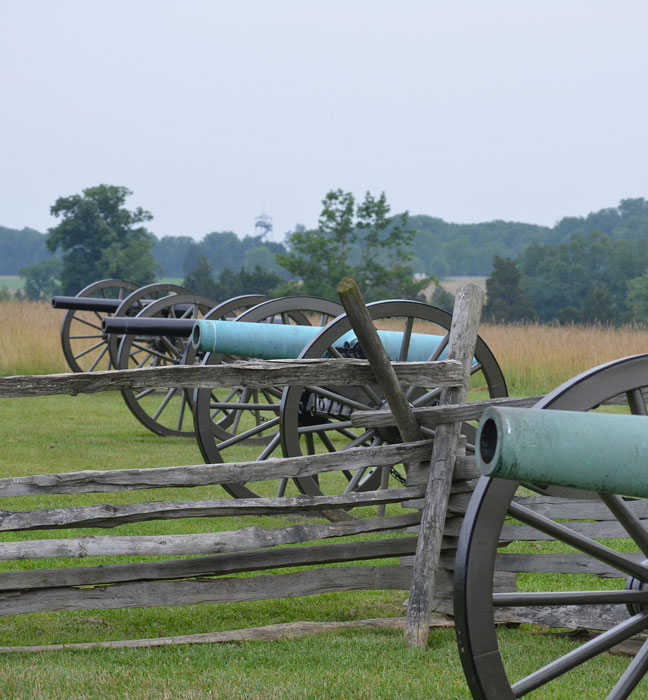 After exploring the town and battlefield, perhaps you wish to visit areas beyond Gettysburg. Rural Adams County is waiting to be discovered! Take the Adams County Scenic Tour, which guides visitors through orchard country, past historic farms and churches, and into many quaint towns and villages. Stretch your legs in the Michaux State Forest, home of the scenic and rugged South Mountains. Within its 85,000 acres, Michaux plays host to 50 miles of the Appalachian Trail and hundreds of miles of other trails perfect for hiking, mountain biking, or simply enjoying the scenery and the solitude. Further afield lies the Amish Country of Lancaster County, the capital city Harrisburg, and the major metropolitan areas of Baltimore and Washington, DC. All are an easy day trip away and await your discovery.
IN GETTYSBURG
LOCAL EVENTS & FESTIVALS
For more information on these and other events, visit the Destination Gettysburg Website.
---